The Process of Selling a New Jersey House
There is more to selling a home than just picking a price and putting an ad in the paper. At Coldwell Banker Real Estate our brokers have been involved in well over a thousand sales transactions, and believe us when we say that each sale is different.
Below, we've listed five steps that we will take for you when selling your home. If you have any questions or would like further information about our real estate services please do not hesitate to contact any one of our real estate agents at anytime.
Step 1: Pricing Your Home
When you decide to sell your home, a Comparative Market Analysis (CMA) is necessary to identify an appropriate suggested asking price. This process entails a licensed broker from Coldwell Banker Real Estate visiting your home to tour your property, then comparing it to recent comparable sales and on-the-market properties in the area. We do extensive research to ensure that your home is correctly priced, to maximize the return on your investment in the shortest amount of time possible.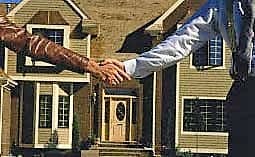 Step 2: Listing Process
When you feel you've reached a satisfactory asking price for your home based on a discussion of the information presented to you in the CMA, the next step involves signing a listing contract with Coldwell Banker Real Estate. The listing contract outlines all of the terms and conditions surrounding the listing of your home with Coldwell Banker, including the length of the listing period, the commission rate, the services to be provided by Coldwell Banker Real Estate, and a marketing strategy. When all of the terms and conditions are agreed upon by you and Coldwell Banker Real Estate, the listing contract is then signed by both parties and becomes a legally binding document until the date of expiration.
Step 3: Marketing Process
When you list your home with Coldwell Banker Real Estate we employ a number of different techniques to ensure that your home receives maximum exposure. Those techniques include:
A customized web page on our new state-of-the-art web site
Immediate listing on MLS (Multiple Listing Service)
A customized informational brochure for your property
Alerts to more than 600 home seekers in our client database
Weekly advertising in the local newspapers
Private showings with clients and cooperating agents
Weekly open houses
Open houses for cooperating agents
For Sale signage on your property
Step 4: Sales Process
• Offer to Purchase
At Coldwell Banker, we require that all formal offers be done in writing accompanied by a $1,000 deposit check, which is placed in an interest bearing escrow account. The offer is considered "under agreement" when the buyer and seller reach an agreed upon sale price, and both parties have signed the offer to purchase.
• Home Inspection and Smoke Inspection
Most Offer-to-Purchase agreements are contingent upon the results of a home inspection, to be performed by a licensed Massachusetts residential home inspector. Under Massachusetts law, all properties must pass a smoke detector inspection test, to be performed by the Bergen County Fire Department prior to closing.
• Buyer Financing and Bank Appraisal
All prospective buyers must show written proof of "pre-approval" or "pre-qualification" from a certified home lending institution prior to arranging a home inspection. The allocation of funds must occur at least ten days prior to a closing date. All mortgage lenders and banks require that an appraisal of value be done on the subject property prior to the allocation of funds.
• Purchase and Sale Agreement (P&S)
The Purchase and Sale agreement is a binding legal document that spells out the exact conditions for the purchase and sale of a property. These conditions include a purchase price, a schedule of payments, the broker's fee, exclusions, and a closing date, among other important details. Typically a 5% deposit towards the purchase price is also collected by Coldwell Banker Real Estate at this point and put into an interest bearing escrow account.
Step 5: Closing
• Transfer of Funds
The lending institution is represented at closing by a conveyance attorney, whose job it is to confirm a clear title and to convey funds to those persons and/or creditors who are owed money.
• Recording of Deed
The property transfer is complete when the signed property deed is recorded at the Suffolk County Registry of Deeds. This usually occurs within 24 hours of the closing
Whether looking to purchase or sell a home or curious about investment properties in Bergen County, New Jersey, Alper will provide a complete overview of the market for you. Please feel free to contact Alper at your convenience.