Financing Your New House
What could be more comforting than the peace of mind that goes with knowing your mortgage is fully approved? You will have a greatly improved negotiating position when you are pre-approved for a mortgage. Sellers are more apt to negotiate with someone who already has a mortgage approval in hand.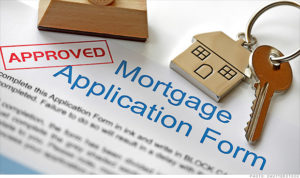 The pre-approval letter lets the seller know they are working with a serious buyer. A pre-approved buyer can also close on a property more quickly – another major consideration for a motivated seller. Obtaining a pre-approved mortgage is essential in a "sellers' market" or where supply is limited.
Pre-approval uses basic information as well as electronic credit reporting. It is a true mortgage commitment, which means a commitment to financing your future home and an indication of the total mortgage amount available to you. Mortgage lenders can help you through the pre-approval process, and in most cases, there is no charge for this service. Ask your Sales Associate for more information.
Pre-qualification, on the other hand, is not a full mortgage approval, but an estimate of what you can afford. When you pre-qualify for a mortgage, the lender collects basic information regarding your income, monthly debts, credit history and assets, and then uses this information to calculate an estimated mortgage amount. Of the more than 50 different mortgage types available, the two largest categories are fixed and adjustable rate mortgages, each with advantages to consider.
Fixed Rate Mortgage
The fixed rate mortgage is a traditional method of financing a home. The interest rate stays the same for the entire term of the loan (usually 15 or 30 years). Your payments are stable and predictable, but initial interest rates tend to be higher on a fixed rate mortgage than on adjustable rate loans. A subsequent buyer cannot assume many fixed rate mortgages.
Adjustable Rate Mortgage
Interest on an adjustable rate mortgage is linked to a financial index, such as a Treasury security, so your monthly payments can vary over the life of the loan, usually 25 to 30 years. Most adjustable rate mortgages have a lifetime cap on the interest rate increase to protect the borrower. The lower initial payments on ARMs make it easier for buyers to qualify. Some ARMs may be converted to fixed rate mortgages at specified times, usually within the first five years.
Documents Needed to Apply for a Mortgage
When you apply for a mortgage, you will need to furnish information regarding your income, expenses and obligations. It will save time if you have the following items available:
W-2 forms for the last two years
Federal tax returns for the last two years
Last two months' bank statements
Long-term debt information (credit cards, child support, auto loans, installment debt, etc.)
Repairing Past Credit Problems
Have you had situations in the past that have put blemishes on your credit? There are many reasons why credit problems occur. Some explanations are:
You allowed someone else to use your credit cards
You were a co-signer on a loan that wasn't paid on time
You may have thought your spouse paid the bill
You are divorced, but your former spouse has credit problems
Some lenders will work with you to find a credit solution. They have special programs and financing options that allow you to get a mortgage even with minor credit blemishes. However, it is in your best interest to keep your credit report in good standing. Here are some helpful hints for your credit report:
Never go over 90 days past due on any accounts
Keep your credit card debt below 50% of your monthly obligations
If paying bills after the due date, always pay within the grace period.
When you're ready to move to the next step, be sure to contact me – I can make all the difference.