Why Should I get a home inspections if I'm selling my house?
If you intend to put your house on the market, a home inspection could identify items that would be called out on a buyer's inspection. This allows you to be proactive in making repairs, thereby putting you house in a more saleable condition. If a buyer knows most or all of the defects up front, the defects take on their proper perspective. Conversely, if the buyer's inspection finds defects, they take on ominous proportions. Suspicion may turn into apprehension and eventually into negations or a deal that falls apart.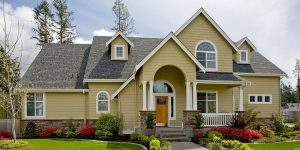 Historically, if a buyer is unaware of a defect prior to making an offer, the natural tendency is to negotiate the price once the defect becomes known after their home inspection. With prior knowledge from the seller's home inspection report, the defect instead is taken into consideration before the offer is made and there is less leverage for re-negotiations.
The seller's strongest position is at the time the buyer first presents an offer to purchase. If negotiation starts subsequent to the buyer's home inspection, the seller is mentally set for a sale, but perhaps more inclined to give concessions to avoid the deal falling apart. With prior knowledge a seller can either:
a) offer the house "as-is"
b) repair the defect using their contractor of choice
c) downgrade (e.g. remove a rotted deck or underground storage tank)
Above all, the seller's inspection report gives a fixed point of reference for everyone involved to work from before the sales agreement is signed.
How do I find a good home inspector?
Not all inspection companies are alike, and selecting the wrong company could cost you thousands of dollars in repair and replacement costs. Consider the following when shopping for home inspection companies.
Experience: How much experience do the inspectors have and how long have they have been in the business? The best home inspectors have been in business for years and have seen thousands of homes.
Home Inspection Training: Have the inspectors gone through any extensive home inspection training? In many states inspectors can simply call themselves home inspectors without any training or licensing.
Association Membership: Is the inspector a member of a professional home inspection organization? Companies that are affiliated with professional organizations are serious about what they do, and know about all the new developments in their fields. Some well-known trade associations are: American Society of Home Inspectors (ASHI) and National Association of Home Inspectors (NAHI). Inspectors in your area can be located through these associations.
Liability Insurance: Does the inspector carry Professional Liability Insurance (Errors and Omissions Insurance)? If you ever need to collect on a legal judgment, an inspector without insurance my not be able to pay your claim.
Whether looking to purchase or sell a home or curious about investment properties in Bergen County, New Jersey, Alper will provide a complete overview of the market for you. Please feel free to contact Alper at your convenience.